Coming Soon!
A mobility hub at the transit center
The Shasta Bike Depot creates a mobility hub at the Redding Transit Center to provide amenities to empower and encourage biking, walking and transit commutes by residents and tourists.
The main facility is at the nexus of major bicycle routes bringing people in-and-out on connected, convenient bikeways to other areas of the city and county. It is in the center of a walkable business and entertainment district, an easy walk to the Sacramento River Trail, Turtle Bay Park, and a little further to Hilltop Avenue.
The active transportation commute services will complement transit options to provide people in our community with a full-suite of coordinated, car-free travel options between Redding's three main walkable districts. Depot services will assist people using the future Salmon Runner inter-city transit connection between Redding and Sacramento.
A Bike Station + Trail Services
The Shasta Bike Depot offers a full-service set of features for active transportation commutes and to serve visitors to our region.
Providing amenities • Creating Community • Empowering People
Secure bike parking, bike station, bike theft prevention
Education for safety and access
Encouragement events
Community activities, public outreach
Tourism services, bike tours
Redding Bikeshare
Bike Depot programs engage youth participation and include job training and experience, for example in our partnership with Shasta College.

These new services will empower commuters and build on enthusiasm for trails and outdoor living. The Bike Depot and Bell Room Plaza will create another great downtown space to forge community identity, support local business, and help grow our regional economy.
Shasta Bike Depot Today
A prototype with start-up programming is now open. Located in the warehouse we call California Street Labs, at 1313 California Street. Construction of the new building across the street is underway now.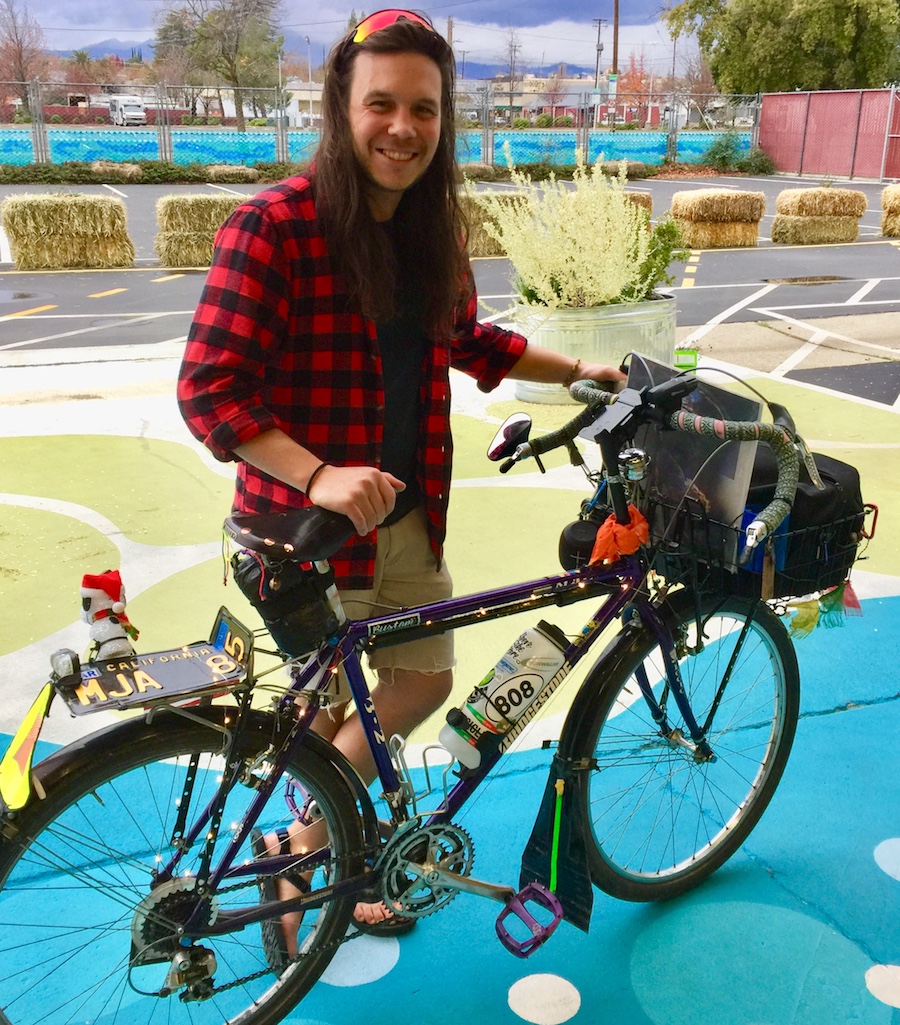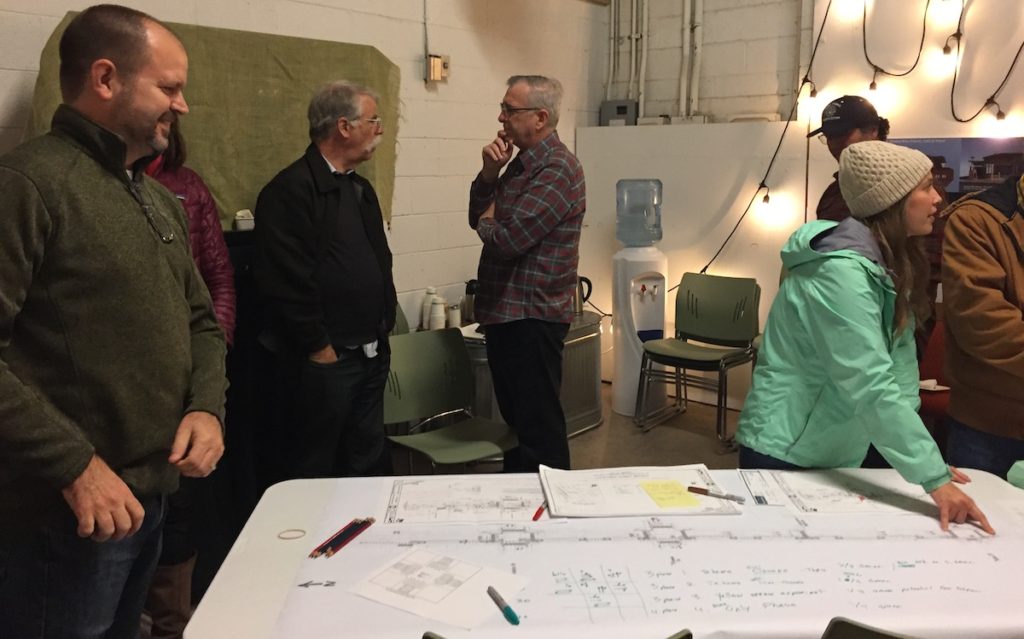 Vision
We imagine Downtown Redding as the center hub of a connected city. It's a people-friendly, walkable, bikeable district with vibrant public places. Downtown is linked to nearby walkable districts by transit-oriented and trail-oriented development.

People are attracted to live, work and play here – increasing property values and enabling local businesses to attract more customers and employees as walking and bicycling conditions improve. This is a place where a mother feels welcomed and comfortable riding her bike with her children and walking and shopping downtown.
It's the type of place sought after by millennials with children, by young CEOs and by retiring couples who can now live anywhere and want active lifestyles for themselves and their employees.
This is a cross between traditional small-town America
and a modern, progressive thinking city.
Challenges we face with no transportation choice
In our region, the high cost and lack of transportation choice destabilizes families, leads to poor health, and drives talented young people and retired couples to seek another place to live and play. Leaving our families stressed, our businesses without the employees they need, and our children at risk.
Today Shasta County has unacceptably high rates of debilitating health outcomes directly related to inactivity, along with some of the highest levels in the U.S. of death and life-altering injuries from car collisions with people walking and biking.
Unprecedented local opportunity
Major transformation is now possible for regions like ours. New pedal-assist e-bike technology makes bicycling a single-mode transportation option for six to ten miles. This now makes cycling comfortable and easy for everyone – regardless of distance, heat, or hills. To take advantage of this opportunity, we must create safe spaces for people of all ages and abilities to walk and bike. Additionally, California policy and funding supports are now supporting change by our cities to build the networks of safe and separated facilities for biking and walking that we need.
In the past three years our local agencies and community organizations have come together like never before to revitalize our region. The scope of city and regional plans and projects is transformational. Funding for projects includes two of the state's largest Sustainable Community grants with coordinated active transportation and transit improvements and affordable housing.
Our region is poised to be a model for smart growth and transit and trail-oriented development for non-coastal cities in California, if we continue to move forward and shape our future to benefit families and businesses with transit and trail-oriented development.