Learn something new, have fun, and make a difference
Educational bike tours. Customized to your needs. Friendly guides and comfortable rides.
Ride our electric pedal-assist bikes, or ride your own bike.
Where would you like to ride?
Contact us today. 530.355.2230
Your support helps build prosperous communities in our region with better bikeways and trails, walkable cities and vibrant public places.
View & Reserve Your Tour Online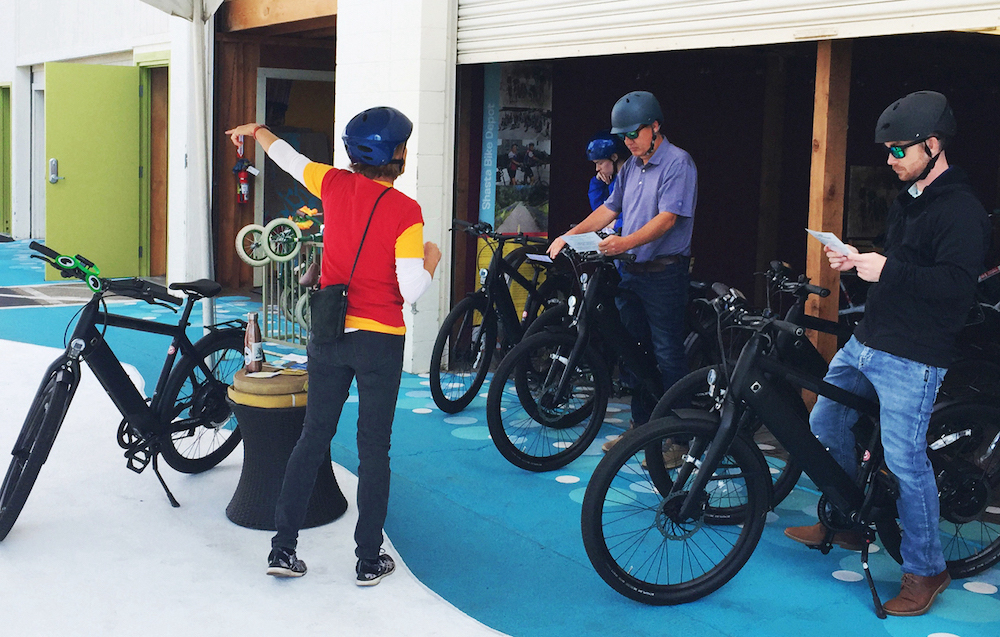 Pedal-assist Bike Tour & E-Bike 101
Smiles and laughter are expected. Our goal is to make your experience fun, easy, and uncomplicated.
We will share e-bike 101 information and resources, answering any questions. We will give an introduction to our Stromer pedal-assist bikes and ride the Sacramento River Trail, learning the benefits of e-bikes.
If you have never tried a pedal-assist bike, don't hesitate. Our Stromers are easy to use for people of all ages and abilities. They're just a bike with super-powers. This is a great opportunity to experience how pedal-assist bikes can change your life.
Ride Level: Easy Distance: 6-10 Miles
Time: 2 hours $45.00 per person
Includes: Discussion of ebike basics, use of a Stromer pedal-assist bike, guided bike tour, League Certified Instructors, insurance coverage, helmet, a friendly and knowledgeable tour guide, water & snacks.
Customized Guided Bike Tours
Where do you want to ride? Contact us and we will design a tour to match your needs and interests.
Gain confidence riding your neighborhood & from home to work
Tour of safe routes into and around Downtown Redding
Ride the Sacramento River Trail on a short loop or ride all the way to Shasta Dam
Historical Tour on the trail to Old Shasta
Botanical Tour along the Sacramento River Trail
Price varies. 2 hours=$45.00 per person
Custom Family Bike Tour
+ Riding Skill-Building for Teens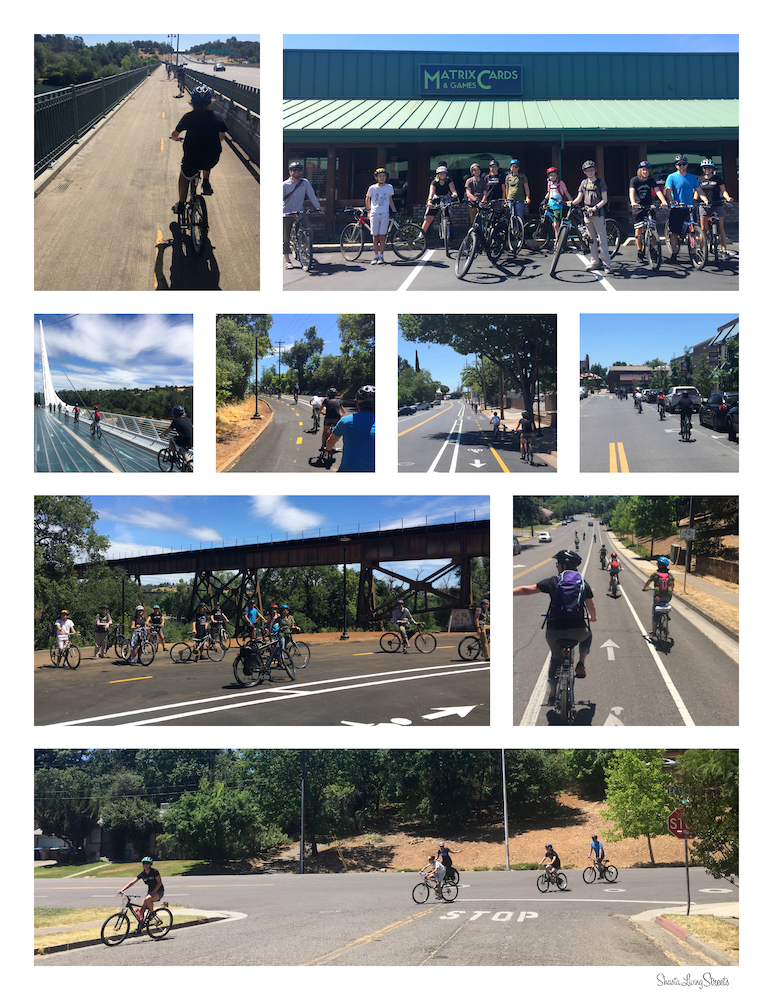 Help teens learn to ride with confidence!
This is a guided bike tour, customized to introduce teens to the best routes to preferred destinations identified by parents and teens. We identify the safest routes between destinations and create a custom tour for the group. In advance of the tour, we teach safe riding skills. Riding the routes with a group helps everyone learn and gain the confidence.
Before the Tour, at Home Learning
Pre-ride Safety Skills Review, and On-Bike Practice
The Bike Tour: As a group, Ride to each of the Destinations
Insurance coverage for all riders. Parents ride with us, one parent per child. Everyone wears helmets.
Customer comments
"Thank you for the e-bike tour. We were both interested in trying out the bikes, but unsure if they would be a fit for us. What a fun and exciting experience! Diane was especially concerned and hesitant about e-bikes, but she is now a huge fan. So much so, that we have already purchased our first e-bikes and can't wait to use them on longer trips than we would have normally tackled. We highly recommend your Pedal-Assist Bike Tour and E-Bike 101 course for anyone out there who is considering purchasing an e-bike." – Larry Morgon
What others are saying
An e-bike tour with Shasta Living Streets, Bike the trails: Wellness Weekender Guide: Redding, California – Forbes