(This page is under construction)
The Great Central Valley Bicycle Route (GCVBR) is a route that runs the length of California's Central Valley, roughly from Redding to Bakersfield.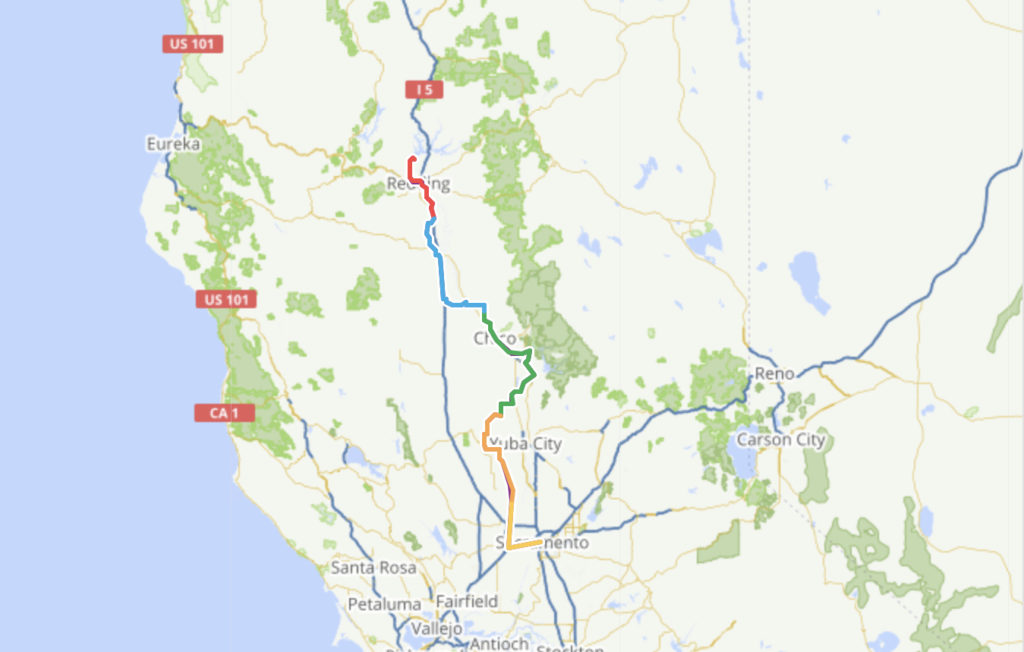 Shasta Living Streets has been working with others across the length of the route to make sure that it follows the safest possible route, especially here in Shasta County.
Click here for detailed route information using Ride with GPS.
---
Does this sound like a fun to you? Are you interesting in taking a bicycle touring trip?
Please reach out with an email or at (530) 355-2230.