When people believe in the place they live, beautiful and exciting things can happen 
"My hubby and I have been loving this! And we also love the fact that if we have any issues whatsoever there is a local person you can actually call and talk to. Great addition to Redding!" – Happy Redding Bikeshare customer
Shasta Living Streets is realizing an ambitious 10-year vision to provide amenities that help shape our city to be reflective of local values and create a better place for all to live. This creates economic value by building a unique place, as people make decisions about where to work, where to retire, and where to vacation based on what a community looks like.
You can make Redding and Shasta County a place where people feel riding a bike is safe, comfortable, and convenient.
This year while we waited for the Shasta Bike Depot to be completed, we launched Redding Bikeshare
Ambitious for great things in our community? Yes!  Redding Bikeshare is one of the first fully e-pedal-assist bikeshares in the U.S., and the only high-quality, docked bikeshare system between San Francisco and Portland.  We celebrated with a big party, inviting 50 leaders from California transportation, climate action and clean mobility agencies to be inspired by and help support what's happening in our city.  This generated a number of "great things happening in Redding" articles in state and national press. See photos on Flickr.

Today we have staff working every day to make biking better in Redding.  We are now a team of 7 serving our region.  Say Hi! sometime when you see our staff out and about on our new Trike bike. Next year we will launch a program for First-Last Mile Bikeshare and a Trip-planning App, in partnership with Redding Area Bus Authority. 
This month we begin work on the recently funded Redding Cultural Trail Overlook project that will build needed improvements on the Diestelhorst to Downtown trail connection. Mark your calendars for May 10th, we will again host a county-wide Bike to Work & Everywhere Day! to encourage and showcase support for biking in our region. And, as soon as we can, we will open the staffed mobility-hub at the Redding Transit Center, which we call – the Shasta Bike Depot.
Purchase a Redding Bikeshare pass to support Shasta Living Streets – and you get to enjoy riding too
Contribute to vibrant communities by purchasing a Month or Annual Redding Bikeshare Pass. Use your Pass for fun point-to-point trips in Downtown Redding and on the River Trail when you don't have your own bike with you.
What a great gift idea! Bikeshare is fun and easy to use. We have made it easy for you to give a Bikeshare Pass as a gift.
~
You can build more vibrant places with better biking in Redding and Shasta County. 
I invite you to reach out with any questions. I look forward to having a chance to connect.
Thank you very kindly,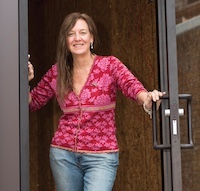 Anne Wallach Thomas, Executive Director
Shasta Living Streets. Redding Bikeshare, Shasta Bike Depot