Regional Routes are connectors that use the safest and lowest stress routes between Redding and our outlying communities.
Downtown Redding to Palo Cedro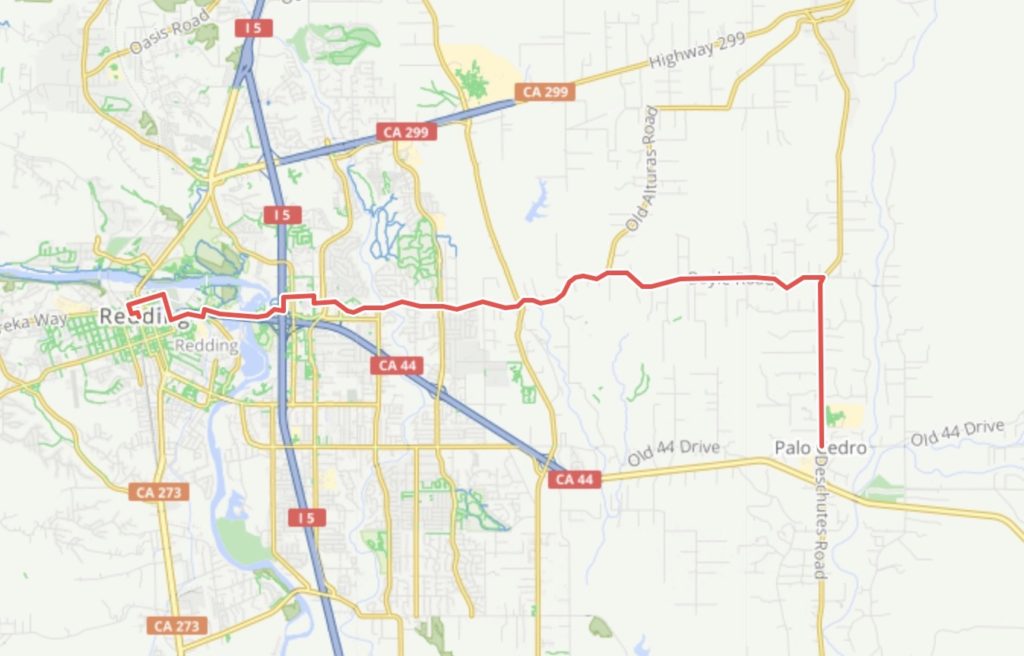 This route links the Bike Depot in downtown Redding to Palo Cedro to the east. The route contains varied roadways, from city streets, a dedicated bike and walking trail crossing the river next to 44, to more rural roads closer in East Redding and Palo Cedro.
Click here for detailed route information using Ride with GPS.
---
Do you ride these routes? Have any questions or concerns? We'd love to hear about your experiences out there.
Please reach out to us with an email or at (530) 355-2230.