Do you sometimes enjoy biking to work?  Thinking about it but need some encouragement?
Join us for Happy Hour and the Bike Commute Festival on Friday. Please join us whether you ride on this day or not ….  Come meet people who ride locally and swap ideas, tips and stories.  Learn about programs and how you can get involved in the movement to create better bikeways and walkable cities and towns in our region.
THANK YOU to our sponsors – Realtor, Rick Phillips, Carnegie's, and Redding Distributing Company.

And enjoy Shasta Living Streets Better Bikeway Brew, a blond ale from Deschutes Brewery!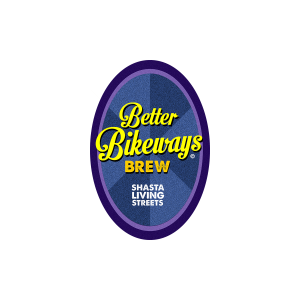 Our beer celebrates the Better Bikeways Campaign for Shasta County.  Photos available on Instagram:  Better Bikeways Photos
Then – Later that evening, head over to the  Bike-In Movie in the Downtown Promenade.  At about 8:30pm.    More information:  FREE Bike-in Movie Night
Klunkerz: A Film About Mountain Bikes – documents mountain bike history during its formative years in Northern California and examines the relationships of the Marin County teens, athletes, and entrepreneurs who were directly responsible for popularizing off-road cycling. The film includes many interviews with those present during the embryonic stages of the sport, including Gary Fisher, Charlie Kelly, Joe Breeze, Tom Ritchey, Mike Sinyard, and Otis Guy, and covers "the treacherous old Repack races."
The film was written, produced, and directed by independent California filmmaker Billy Savage and released on October 8, 2006.
movie trailer