Multiple events round out a BIG BICYCLE WEEKEND showcasing cycling excellence in our region
For friends and families to learn more about our local cycling opportunities and bicycle friendly businesses.  Enjoy an organized ride, learn about groups and ongoing activities, or just come out to meet other people who love riding in Redding and Shasta County.

Proudly sponsored by Macy's
FRIDAY – Better Bikeways celebration at Carnegie's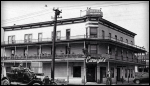 October 10th.   In downtown Redding.  A pre-ride meal and social event.  Take a ride from there and explore the new bikeway on California Street.  Register for the Jamboree Rides in the morning.   More Information
SATURDAY – Shasta Jamboree Rides

  
October 11th.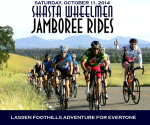 Ride in the foothills of Mt Lassen along country roads in oak woodlands, the Manton Valley, and ponderosa pine and cedar forests.   Spectacular vistas of surrounding mountains around every bend.
Experience challenging ascents and spectacular descents, or choose a shorter ride with gentle rolling hills.
Get inspired – watch the Shasta Jamboree VIDEO!   (2 mins)
More Information    – Register today! at  shastawheelmen.org.

Among other Jamboree highlights, Fresh Fire Grill provides your after-ride meal!  They are new, delicious, and conveniently located – you can stop there for a delicious meal at the end of your ride.
SATURDAY NIGHT – Wildcard on Wheels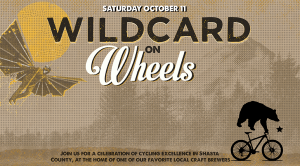 October 11th.
A party celebrating the joys of cycling in Shasta County at the home of one of our favorite local craft brewers.
Enjoy good beer, music by Mumblefinger – recently chosen Redding's best local band – and great conversation with other locals who support cycling in our community.   Also a fundraiser for Shasta Living Streets and Shasta Wheelmen.   More Information
SUNDAY AFTERNOON – Family Trail Day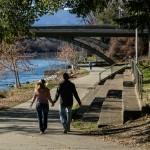 October 12th.
Friends and families will enjoy a morning on the trail, then stop by and enjoy live music by local greats The Coyotes, lunch, dessert and a cold beer.
Local businesses and organizations will share the many ways to enjoy an active lifestyle and our beautiful trails.   More information
also, BIG BIKE WEEKEND
For a full celebration of two-wheeled riding in Shasta County: enjoy the events for motorcycle enthusiasts at  Big Bike Weekend!
You are invited to join or watch the Remembrance Ride on Friday night and visit the activities at Hilltop Holiday Inn, including a Bike Show and competition and Strongman Competition.