Stunning Films, Gorgeous Cinematography,
& Fabulous Storytelling: Designed to Inspire Us to Act on Behalf of Our Community and Our Planet
The Whole Earth and Watershed Festival and Shasta Living Streets are excited to be bringing to you VIRTUALLY this year:
The 2nd Annual
Wild & Scenic Film Festival – Redding Tour
LOCATION: YOUR HOUSE!
Make it Dinner and a Movie: Visit one of our outstanding local eateries for a take-out dinner!
~~~
We would have loved to have seen you in-person, but the COVID-19 pandemic has moved us to offer this important film festival as a virtual-live streamed event that also includes additional access to the films for 5 days afterwards!
SECOND ANNUAL
The 2nd annual Virtual Wild and Scenic Film Festival Redding Tour is a natural extension of the Whole Earth and Watershed Festival and Shasta Living Street's work to inspire people to act on behalf of the environment ~ both locally and globally.
14 INSPIRING SHORT FILMS – ACTIVISM COMES ALIVE
This year's Film Festival will feature 14 inspiring films, (ranging from 1 minute to 20 minutes). The line-up includes "Hat Creek: A Wild Trout Legacy", a film highlighting the restoration of the trout fishery in Hat Creek. You will also enjoy music from our local record company, Miracle Mile Records, during the program!
We hope that this year's film selections will ignite your activism and create new partnerships for the work that lies ahead!
FIVE DAYS TO WATCH THE FILMS
A SNEAK PEAK
Check out some of the trailers
TICKETS
Tickets are required for this virtual event.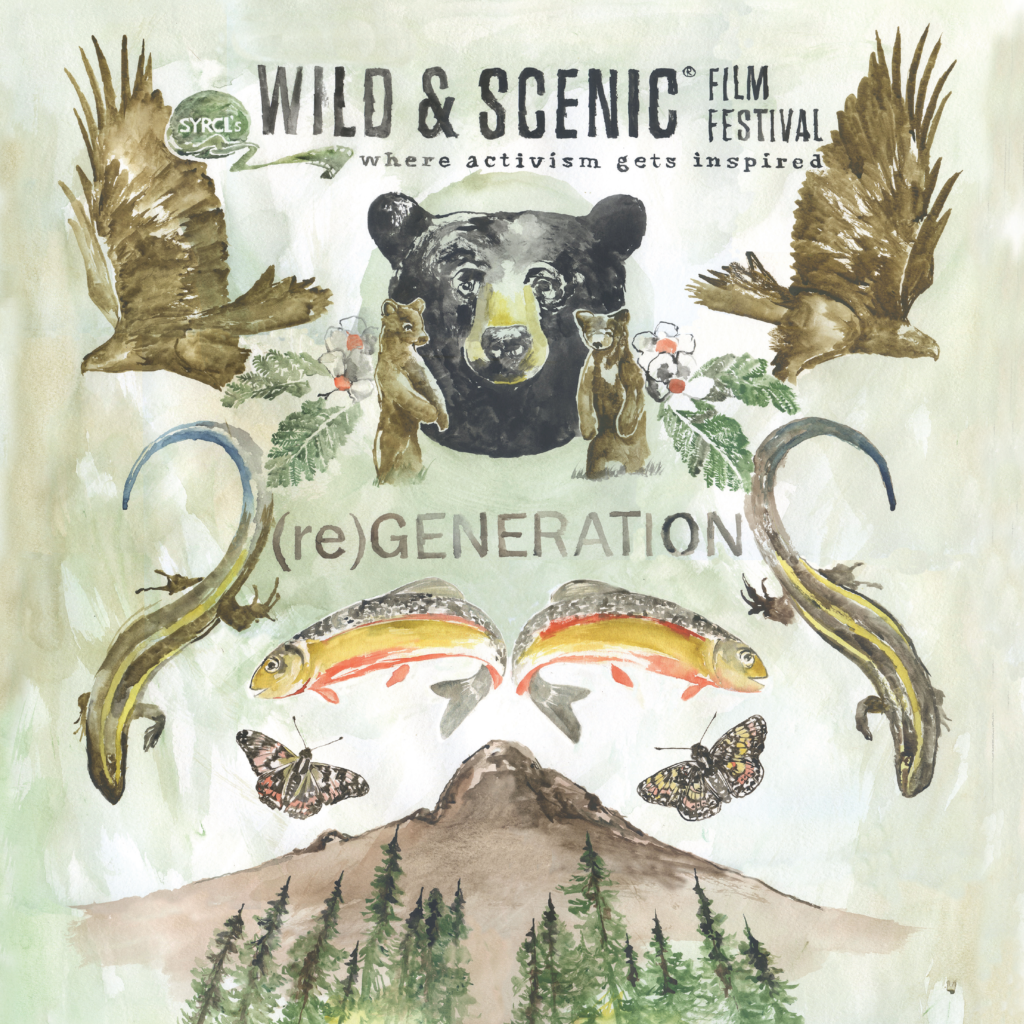 A BENEFIT FOR SHASTA LIVING STREETS
YOUTH & FAMILY PROGRAMS
The Wild & Scenic Film Festival Redding Tour is a fundraising event for Shasta Living Streets and supports development of youth and family programs starting this year and developing further in the new Shasta Bike Depot opening next summer.
NATIONAL PARTNERS
The Wild and Scenic Film Festival is grateful for the support
and commitment of these national sponsors
Peak Design
Hipcamp
EarthJustice
Klean Kanteen
Sierra Nevada Brewing Company
REDDING'S WILD AND SCENIC LOCAL SPONSORS
Miracle Mile Records
KIXE
Trout Unlimited Shasta-Trinity-Cascades

MORE INFORMATION
text/call 530.355.2230
athomas@shastalivingstreets.org

THE WILD & SCENIC FILM FESTIVAL is one of the largest environmental film festivals in the world and offers an incredible collection of films at their annual Festival held the third week of January in Nevada City, CA which is now in its 18th year! The Wild & Scenic Film Festival focuses on films which speak to the environmental concerns and celebrations of our planet.

The Wild & Scenic Film Festival was started by the watershed advocacy group, the South Yuba River Citizens League (SYRCL) in 2003. The festival's namesake is in celebration of SYRCL's landmark victory to receive "Wild & Scenic" status for 39 miles of the South Yuba River in 1999. The home festival kicks-off the international tour to communities around the globe – including Redding. California, allowing SYRCL to share their success as an environmental group with other organizations.