We are excited to be participating in the PROSPERITY project, led by Northern California United Way.   It's part of our continuing effort to work with groups across the community to achieve reliable routes for people walking, biking and taking transit.

Reliable Routes for people walking biking and taking transit will help us achieve economic vitality
Attract the Talent that Makes a Region Thrive
Meet the Needs of Employers and Employees
Increase Business in Local Shopping Districts
Secure Sustainable Communities Funding for Re-Development
Relieve Traffic Congestion (and Cut Public Works Costs)
Save Money for Thousands of Households
Boost Our Health (and Cut Regional Medical Costs)
Meet the Needs of Our Community's Aging Generations
Meet the Needs of Younger Generations
Make a Difference in Economic and Racial Inequality
Drive the Real Estate Market by Offering Active Living People Want
Cash in on the Power of Clusters
Increase Public Safety – Eliminate Major Injury Collisions
Boost the Academic Performance of Students
Let's Join the National Movement
Americans made 10.7 billion trips on public transportation in 2013– a 37 percent transit increase since 1995.

Bike commuting is up 60 percent over the past decade, according to census figures.

People are walking 6 percent more than in 2005, according to the federal Centers for Disease Control and Prevention.

The number of miles Americans travel in cars and trucks per capita has dropped nine percent since 2005.

 

Prosperity is a cross-sector collaboration of organizations in the Shasta County interested in creating lasting solutions to multi-generational poverty issues and the effects of those issues in our local community.  The vision of Prosperity is to create a connected and vibrant community with a thriving economy that benefits all residents.   More:  United Way Northern California Prosperity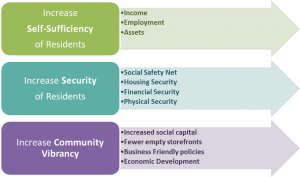 More Information – Recent Articles
11 Reasons Why Transit, Bikes & Walking Are Moving Us To A Brighter Future.   BeyondChron,   January 21, 2015
New policies and funding to build transit (bus, bike, ped) and other needed infrastructure.  Streetsblog, January 21, 2015
New California policies and funding for affordable housing plus transit (bus, bike, ped).  CaliforniaEconomy.org, March 9, 2015
Invest to create a community where everyone lives well.
Help us make a difference in our community by creating reliable routes and safe spaces:  Bike – Walk – Trails – Transit – &  Vibrant Public Places!   Become a Member Today!