Dash and WIN on Park Marina  – $175 prize winner, Deborah Weis is very happy indeed.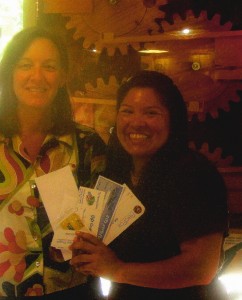 It was really a great day.  Wow.  We loved it!
My family and I were in the Knarly Neon race and then we walked all along the open street which was So Great.  We went the full way and had so much fun, and stopped and shopped at the Beadman and Sublime and went to all the shops that I had never seen before.  I had never been to that part of town.  And all the way to City Hall for all the exhibitors and to the Farmers Market.  — And then I had to call my husband to come pick us up!  I'm really excited to win this.
What a great day!