Sunday October 9  Sequoia Street 10:00 -3:00 p.m.
Enjoy a trail through the city to celebrate safe routes and neighborhood greenways.  Free to everyone.
It's an event like no other.
It's a bike, walk, skip, dance, skate, roll people-powered parade.
Family Bicycling Day.  It's a trail through the city.

BRINGING SMILES
On this day a stretch of the city is transformed into a car-free zone for Sunday enjoyment.
Family, friends and neighbors meet and experience the neighborhood in a new way.  Groups across the community come together to celebrate the Garden District neighborhood and complete-streets improvements that help local children walk and bicycle to school.
The stress-free streets created for this event allow area residents to comfortably walk and bicycle with family and friends and learn about places and neighborhood attractions previously unexplored.  This gives people a way to see their neighborhood from a new perspective.  Families enjoy a safe space to gather, play, ride a bike, dance and engage.  Some people will ride a bicycle for the first time. Others will discover they can hula.  All are inspired to get out and enjoy our beautiful local neighborhoods more often.
CELEBRATING SAFE ROUTES TO SCHOOL
We will celebrate the difference the complete street improvements have made to families in their daily lives.  The City of Redding, Shasta Safe Routes to School Program, and Sequoia School worked together to identify needed safety improvements and activities.
Learn how our children can be more active in their daily lives with safe crosswalks, traffic calming, protected bike lanes, Walking School Buses, Bike Trains, Crossing Guards, and more!
REDDING IS ON THE CUTTING EDGE.  MAKING CONNECTIONS, INSPIRING CHANGE.
Redding is one of the first cities in the nation to host open street events.  Shasta Living Streets has produced open street events in Redding for six years in collaboration with local agencies and businesses.  When we started we were one of 50 cities in the nation hosting these events to make connections and inspire change.  Now there are 133 cities in the nation with open street programs.
Last summer Anne Thomas was invited to present at the third International Open Street Summit.  The story of Redding's ongoing program in a relatively small city that has inspired improvements for safe routes for biking and walking, was one of the most popular sessions at the conference.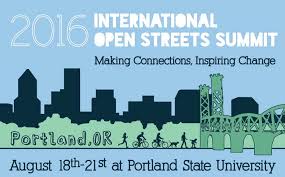 COMMUNITY TOGETHER
To create this free public event, Shasta Living Streets and Shasta Safe Routes to School partner  to engage businesses and community groups from across the county to participate.
SEQUOIA MIDDLE SCHOOL
Sequoia Middle School serves students in grades 6 through 8 as well as our 4thand 5th grade music magnet program.  As a five-time California Distinguished School, Sequoia offers rigorous coursework, an award winning music program and competitive sports teams.  The 4th and 5th grade music magnet program showcases strong academics with an emphasis in all music disciplines.  For more information please call 225-0020 or visit the website at sequoia.reddingschools.net.
PUBLIC USE OF A PUBLIC STREET
This is an event where residents will be moving about in the neighborhood and on a street as they can do on any day, but in this case without automobiles on the road.
People will be freely enjoying the neighborhood without the stress of car traffic.  This greatly reduces risks that might normally exist on this roadway and allows people to walk, bicycle, skate and hula – freely and comfortably on a Sunday afternoon.
Safe Streets.  Rader Excavating is the professional team that puts together the traffic plan in cooperation with city officials, and works all day to manage traffic and keep participants safe.
THE MAIN ACTIVITY IS YOU!  THE PEOPLE-POWERED PARADE 
It's not just about bikes – you can walk with friends, skate, roll or dance.  Throw a Frisbee.  Show off that special bicycle:  the lowrider cruiser, the cargo bike, the family bicycle train, or the fancy street bike.   Bring someone who does not ride often on city streets. Decorate your bike.   Enjoy the people watching.
ACTIVITIES TO CHECK-OUT IN THE PEDESTRIAN HUBS
Shasta Living Streets Freedom from Training Wheels for the littlest riders and their parents
Healthy Shasta Bicycle Blender
Shasta Safe Routes to School Riding course for young riders
Shasta Historical Society special feature – Redding Streets from the 1800s to Now
Museum of Northern California Art Bus.  Activities for children of all ages.  monca.org
Bicycle Decoration and Bicycle Parade

at 11:30(ish)

Sequoia School Chamber Orchestra!  1:30

Sequoia Jazz Band!

 2:00
The always popular 

DJTwitch

KIXE features for children
Lowe's Living Street outdoor living room
Chalk Art

Street Games

– feel free to bring your own!
Coffee and drinks by Scout Coffee
Bicycle deliveries bringing to-go lunch orders from nearby San Francisco Deli and Orchard Nutrition
MORE INFORMATION
If you would like to add an activity, or have any questions, please contact Cassie at cmcaleer@shastalivingstreets.org or talk to a real person at 530.355.2230.