We invite you to join us for the Opening Celebration of the Shasta Bike Depot and Redding Bikeshare on Friday, May 12th 2023!
10 AM – 4 PM Open House
Tour the facility, meet guests, and learn about our programs.
4 PM – 6 PM Media Event & Celebration
Ribbon cutting ceremony and keynote speaker, Tony Tavares, Director of the CA Department of Transportation. Musical entertainment: March Fourth.
6 PM – 10 PM Party!
There will be food trucks, music, and beer & wine.
1322 California St, Redding, CA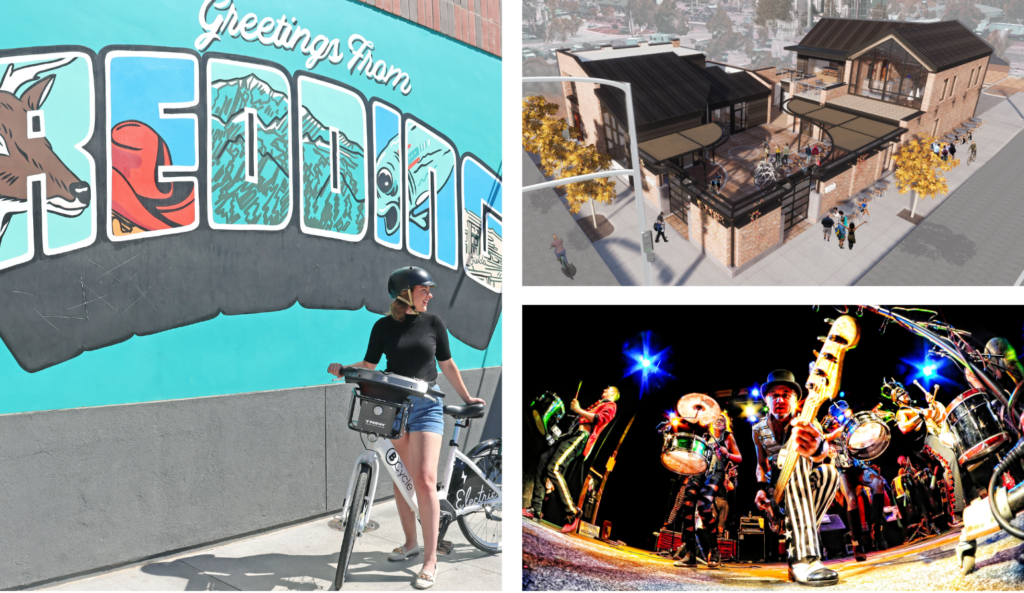 We are excited to be moving from planning to doing! We will provide more details about the event and how you can support it in the coming months.
We are grateful to the many friends and collaborators who have advised and helped Shasta Living Streets programs and evolution in so many ways over the years.
_ _ _
Redding Bikeshare is funded through the new statewide Clean Mobility Options Voucher Pilot Program (CMO). The project is part of the California Climate Investments, a statewide initiative that puts billions of Cap-and-Trade dollars to work reducing greenhouse gas emissions, strengthening the economy, and improving public health and the environment — particularly in disadvantaged communities.
CMO is administered by CALSTART, in partnership with Shared-Use Mobility Center and CivicWell.