Working with local partners and state funders, we are excited to operate Downtown Redding E-Bikeshare.
Awarded $1 Million Clean Mobility Options grant in 2021!
Bike vendor selection process underway.
RFP responses due Jan 28.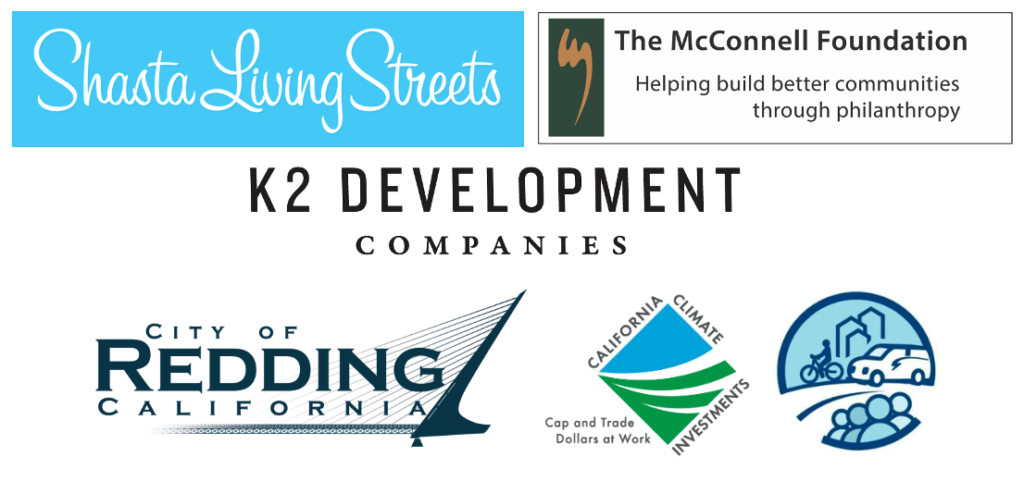 Downtown Redding Bikeshare will provide a clean and safe travel way to get around. This improves quality of life and increases opportunities for residents by expanding affordable, on-demand travel options that are designed with climate in mind. Redding's first bikeshare program will provide affordable housing and community residents with bikes and stations for an affordable, convenient and reliable way to get around. The neighborhood will be well-served by greater connectivity options for residents to access jobs, recreation, errands and more.
---
Downtown Redding, CA Bikeshare RFP
Release Jan 4th, Responses by Jan 25th 9:00 PM PT
Sealed proposals from firms interested in providing e-bikeshare equipment and software applications for Downtown Redding Bikeshare shall be submitted electronically to athomas@shastalivingstreets.org
with the name of the Proposer and Contract Name in the subject line and will be received until 9:00 p.m., Monday, January 25, 2022.
If you would like to receive a copy of the Redding Bikeshare Feasibility Study, contact to athomas@shastalivingstreets.org.
---
Equity Informed Bikeshare in Downtown Redding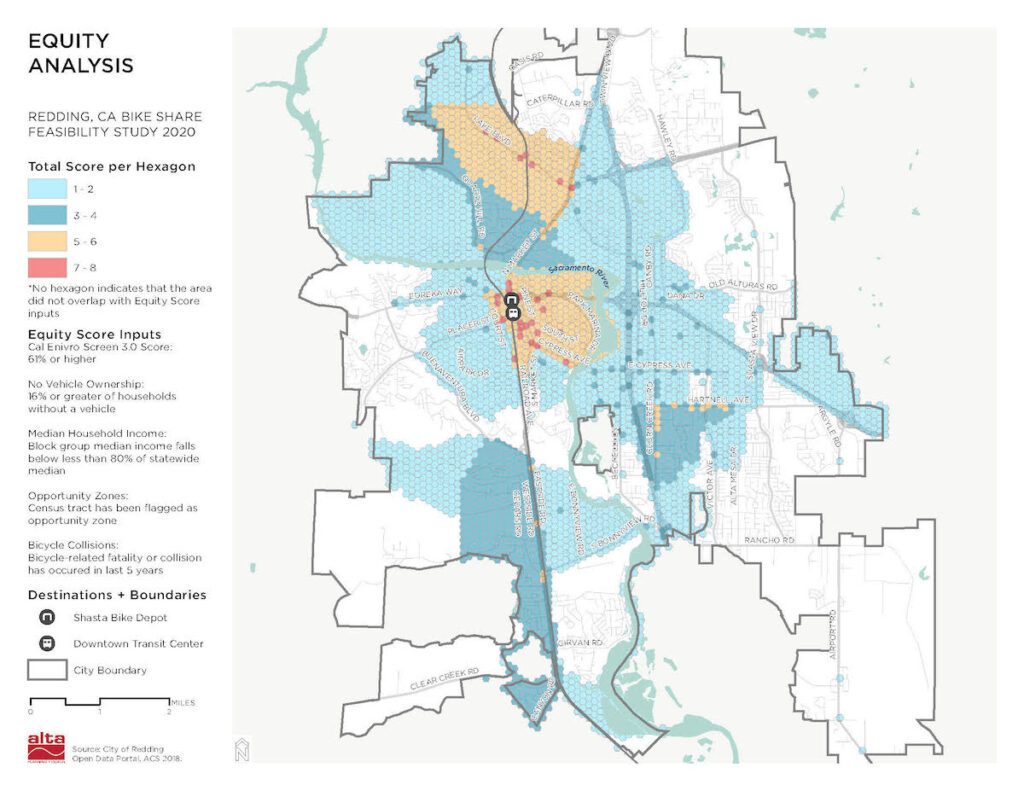 ---
What Others Are Saying
The McConnell Foundation. Equity Informed Bikeshare In Downtown Redding
Calbike. Shasta Living Streets delivers on a decade of vision and planning
StreetsblogCAL. the first bike-share program for Redding–and the first in California north of Sacramento