Redding-Shasta Bike Match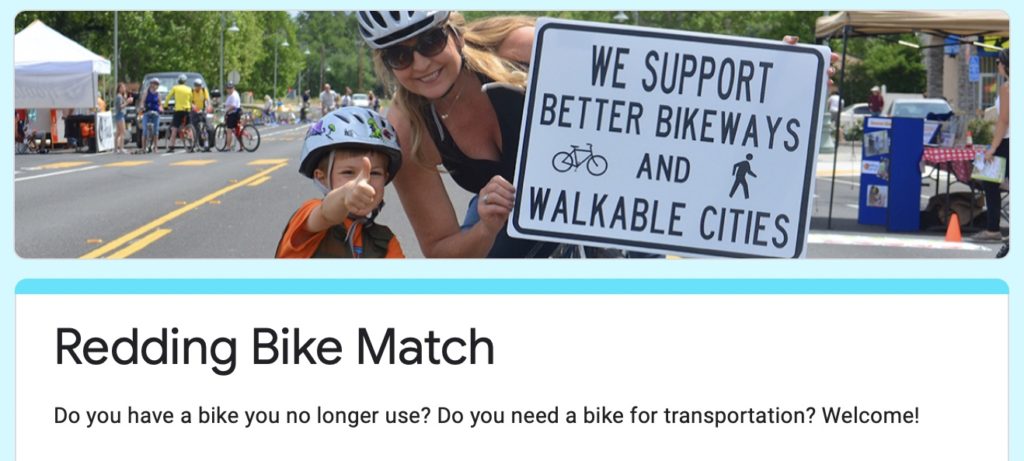 Through our Bike Match program, you may put in a request for a bike, or say that you have a bike to donate. We will match the available bikes to people who will use them, and make the connection for the two parties to exchange.
Do you need a bike?
Do you have a bike to donate?
Would you like to help restore donated bikes?
It's easy: please enter your answers in a simple form and wait for a match to be made: Please follow this link for the Google form.
---
Refurbished bikes for sale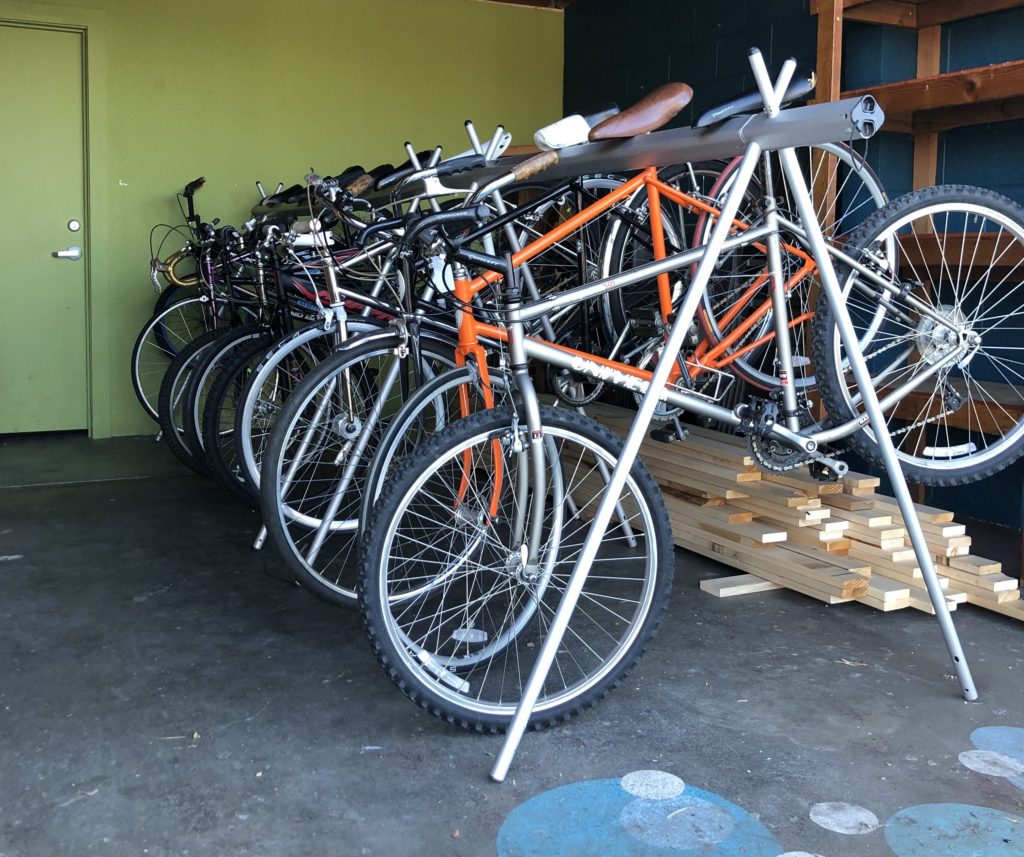 We are happy to offer refurbished bikes for sale, restored by our partners at Living Hope. We have a range of sizes and styles available. All proceeds go to Living Hope to continue their programming.
Do you or someone you know need a bike, and might consider a refurbished used-bike?
Take a look. The bikes we have now are on the list at this link:
Please follow this link to see our current inventory and prices.
Interested in one of the bikes? Stop by on a Friday 10AM – 6PM, we're open to the public Fridays. Or – Contact Bryson at bschreder@shastalivingstreets.org or at the office text/call 530.355.2230.