You are invited to join us
for this Summer Festival as the evening cools and the stars come out

FRIDAY AUGUST 9th
Sister Sparrow and the Dirty Birds
in Redding for the first time
for a Downtown Festival at Sunset!
Join us for this big band experience in
Downtown Redding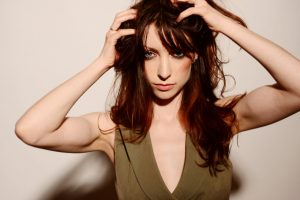 Known far and wide as the impossibly big voiced leader of acclaimed soul collective Sister Sparrow & The Dirty Birds, singer Arleigh Kincheloe has made an astonishing leap forward with her new album, GOLD.
For nearly a decade, Sister Sparrow & The Dirty Birds have been hailed for their explosive brand of modern soul, equally celebrated for their three studio albums and electrifying live performances. She grew up amongst an intensely musical family in upstate New York's Catskill Mountains, cofounding Sister Sparrow and the Dirty Birds with her brother Jackson at just 18.
With flavors of folk, rock, and pop now fully fused with her traditional soul approach to create what is certainly the most sensual and emotionally diverse music of her career, Sister Sparrow is excited to play in Downtown Redding for the first time, eager to introduce fans old and new to her expanded musical vision.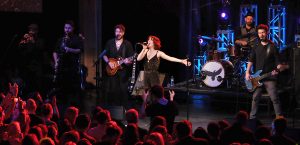 Sister Sparrow and the Dirty Birds
&
California Street Labs After Sunset
a new way to get together with friends
and have a great time on a Friday night

FRIDAY AUGUST 9TH
DOORS 7:00 SHOW 8:15
GET TICKETS TODAY!
$25 Advance / $30 Week of Show
Here Now:  Eventbrite SISTER SPARROW
Direct:  Shasta Living Streets, 1313 California St. 530.355.2230
Share the Fun!  Group tickets: Buy 10 tickets, get one free. Contact us.
ALL AGES SHOW
YOUTH $10 10-19 years / At our office or at the door day of show
KIDS FREE under ten years
LOCATION
California Street Labs
1313 California Street, Downtown Redding
DELICIOUS FOOD – FUNARI SAUSAGE

FESTIVAL FUN – BALLOON HATS!
BY ENTERPRISE HIGH SCHOOL ART TEAM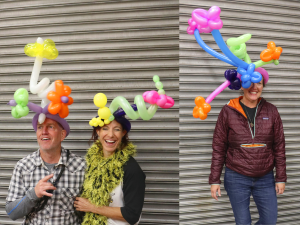 PRESENTED BY
Shasta Living Streets
better bikeways, trails, walkable cities and vibrant public places
Providing amenities • Creating community • Empowering people

SPONSORS
Jefferson Public Radio
KIXE-TV
Miracle Mile Records
Redding Roots Revival Festival
SISTER SPARROW AND THE DIRTY BIRDS
sistersparrow.com
instagram.com/sister_sparrow/
facebook.com/SisterSparrow/
HOW TO GET THERE
BIKE.  Bike to the show, park your bike at the Bike Depot on site,  and receive a coupon for a free snack item.
DRIVE.  There is ample free parking in Downtown Redding.  Large parking lots directly adjacent: to the north, west, and south.
THREE FESTIVALS!
– SISTER SPARROW AND THE DIRTY BIRDS, Friday, Aug 9th
– MARCHFOURTH MARCHING BAND!  Friday, September 20th
– REDDING ROOTS REVIVAL MUSIC FESTIVAL, October 18, 19
California Street Labs
California Street Labs is a place for community members to come together to test ideas and actions that build a vibrant downtown and a great city.  This project supports artists, residents, entrepreneurs, business and organizational partners to refresh and uplift our city.  Activities and prototypes as well as shows and entertainment are designed to help people connect, contribute, address challenges and have fun together.  Open to the public twice per week.
CONTACT
530.355.2230
athomas@shastalivingstreets.org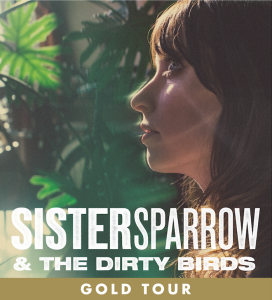 Photo of Arleigh Kincheloe byShervin Lainez
Photo of show Mike Thut